Nicole van Gans, Psycholoog, Hilversum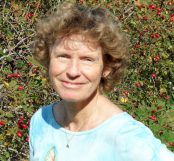 Bekijk mijn website
Bosboom-Toussaintlaan 9
1215
Hilversum
English | French | German | Spanish |
My name is Nicole van Gans, I am psychologist in Hilversum. You can contact me with various problems like anxieties (panic attacks, phobias, obsessions/compulsions, many worries/fretting), depression, loss/bereavement, burnout/stress, uncertainty, psychosomatic complaints and high sensitivity. I use various techniques amongst others eco-psychology, which is treatments in nature.
It is important that there is a click between us and that you feel affinity with the methodology that we choose together. In principle, all techniques that we use in my practice can also be used in nature if it appeals to you. Everything grows where your attention goes! My experience is that you progress quicker by doing exercises between the sessions. In fact, everything has to do with focus: we choose the area on which you want to work. It is at this area on which you focus your attention with exercises.
In my practice, ecopsychology, mindfulness and positive psychology are coming together. Mindfulness helps to deal with the hurdles in life. It trains your attention and gives peace of mind. You learn very well how to handle thoughts and emotions. Positive psychology ensures that you get an eye for the things that go well. Sometimes you are so busy with your complaints that everything that goes well disappears into the background. If you work on strengthening what goes well and how you can thrive/flourish, then your complaints automatically become less important or even resolve altogether. Other techniques that I work with are energy psychology and cognitive behavioral therapy.
For an individual appointment at Psychologist Hilversum you pay € 95 for a session of 45 minutes. If you need to cancel an appointment, kindly do this at least 24 hours in advance so that I can plan another client. Otherwise, I unfortunately have to charge it. I am an affiliate with the VBAG (professional organisation). Would you like to learn more about Psychologist Hilversum or would you like to make an appointment? Please feel free to call Psychologist Hilversum for attention of Nicole van Gans. I'd like to get to know you!