Kim Gijsbers, Psycholoog, Eindhoven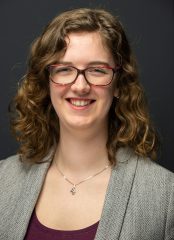 Bekijk mijn website
Aalsterweg 89B
5615CB
Eindhoven
About me
Everything we experience shapes us into unique individuals. For me, working as a psychologist means helping someone become a more stable individual while remaining true to themselves. The bond of trust I can provide to someone is very special to me. It remains remarkable when someone tells you that you are the first person with whom they dare to share their entire story. An open atmosphere where no topic or emotion is taboo is, therefore, the most important thing for me in my practice.
In both my work and in my spare time I like to be creative. As a psychologist, this is mainly using my mind, but in my free time I like to work with my hands. From drawing and painting to DIY projects around the house and making costumes. Other than that, my weekends are often filled with fun activities, and I love to go out and grab some food and drinks with friends.
Working method
I approach each story with an open and curious mind and work from a genuine interest in the person behind the problem. During the first session I want to get to know you and your story: what are you struggling with, but also, what is already going well? After all, you are more than just your symptoms. Besides that, I find a personal connection very important. You should feel comfortable and not feel the need to keep anything to yourself.
After this, we will work on a personalized plan of action. After all, effective therapy is personalized and aimed at finding a balance in life that is different for each person. I use a number of different methods of treatment – some are focused on talking and others are more practical. In the early stages of therapy, we mainly focus on getting a better understanding of what is going on. Then, we proceed to taking action and making changes.