Rony Oosterom-Calo, Psycholoog, Amsterdam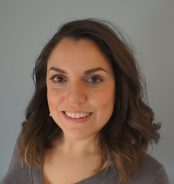 Bekijk mijn website
Nijenburg 2B links
1081 GG
Amsterdam
Are you looking for a therapist who speaks your language and understands your situation? Are you an expat or international student who is feeling lonely, depressed or anxious? Are you an international, multicultural and/or multilingual couple, facing challenges but wanting to feel better in your relationship? Or are you a parent, whose family is experiencing issues and need help navigating changes?
Living in another country is challenging. Getting used to living in a different culture, hearing another language, far away from family and friends, can take their toll. When living aboard, some people experience symptoms of anxiety and depression and face adjustment issues. Couples also face significant challenges and may place many expectations on each other. For families, living abroad can cause complex situations, with family members all needing to adapt to a new reality and start a new life.
As a professional psychologist, I understand your experience and can provide treatment. I can deeply relate to your situation from personal experience as well, as living abroad has been my reality since childhood. Growing up in an expat family, and moving abroad also later in my life, I have lived in numerous countries: Israel, Italy, Venezuela, Luxembourg, the Netherlands and USA. I grew up and still surround myself with people from different cultures and backgrounds. I can treat speakers of English, Dutch, Spanish and Hebrew.
Besides treating clients in my practice, I am also a scientific researcher at the department of Clinical Child and Family studies at the VU University and hold a doctorate (PhD) degree. I incorporate scientifically proven treatment methodologies in my practice.